Just because the weather's heating up here in the U.S. doesn't mean we have to stow away all of our scarves for the winter! Crochet scarves can be stitched using clever designs and lightweight yarn in order to keep our favorite fashion accessory appropriate throughout the year.  Check out some of these trendy summer crochet scarves!:
Crochet Art Scarf from Etsy seller VitalTemptation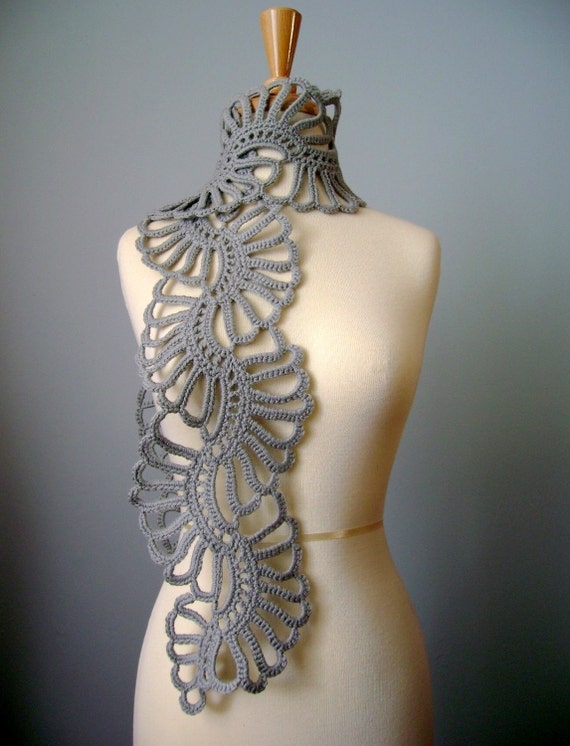 Gardenia Pattern from My Little City Girl
Butterfly Stitch Scarf from Crochet Today
Crocheted Multi Color Bamboo Lace Scarf from likeknitting on Etsy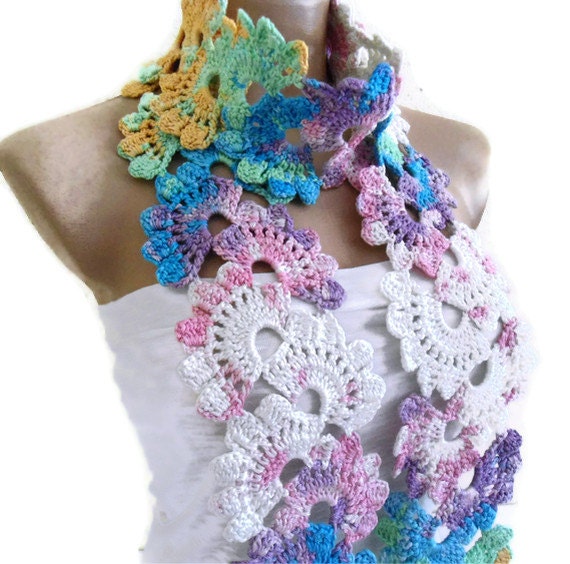 These beautiful, colorful, and lightweight scarves are great for adding a pop of texture to any simple outfit.  You could easily use a scarf as a focus of an outfit sporting it all day long and in to the night.
Our Lacy Cotton Scarf Pattern #PA310 is perfect for adjusting color choice to match everything in your wardrobe.
See how delicate and dainty this is? Imagine styling it with a simple t shirt, pair of jeans, and sandals- super classy!
Take a look at these other crochet fashion trends for spring and summer!